Resurrecting Your Smile with Teeth Whitening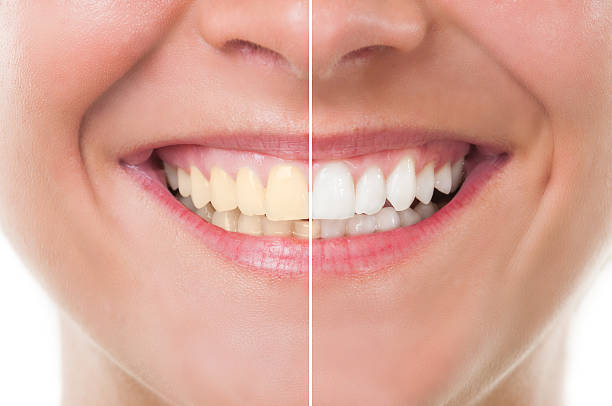 Have you ever looked in the mirror and thought, "My teeth used to be so white and beautiful. What happened?" If so, you're certainly not alone. Tooth darkening is one of the most common dental issues for adults. Over time, the color of teeth can change due to a variety of causes: foods, drinks, tobacco, age, trauma or medication. Most of these causes have simple solutions — teeth whitening products and services that will transform your smile with brighter teeth.
The most important teeth whitening ingredient
When it comes to teeth whitening, not all products and services are created equal. Certain offerings provide noticeable results, while other "solutions" barely make a difference. So how can you tell which products or services will improve the color of your teeth?
The answer lies in the most important ingredient – peroxide-based products or services (carbamide peroxide or hydrogen peroxide). Many over-the-counter offerings include 3%-20% peroxide, while in-office whitening services often contain 15%-43% peroxide. Higher concentrations of peroxide require shorter treatment times, while smaller amounts require longer timelines for adequate results. Before beginning any teeth whitening treatment, consult your dentist to ensure these products or services will produce satisfying results.
Popular teeth whitening treatments
Teeth whitening has become one of the most popular cosmetic dentistry services over the course of the past 20 years. More and more treatment options are appearing in supermarkets and drugstores, and patients are flocking to dental offices to improve their smile. Patients interested in bleached teeth typically pursue the following options:
In-office whitening treatment;

Dentist directed at-home bleaching;

Whitening toothpastes and rinses;

White strips;

Tray-based systems.
These are often the most convenient, cost-effective teeth whitening options that deliver great results.
1. In-office whitening treatment
Professional teeth whitening is the safest, most effective treatment available. Dentists use products that contain 15-43% peroxide that produce lasting results. In addition to removing surface stains, professional whitening effects changes at the molecular level. Teeth whitening appointments are only 30-60 minutes long. In just two to three visits, your teeth will look noticeably different. Cosmetic dentists use a thick peroxide gel that whitens teeth by three to eight shades. Some treatments use light or heat for enhanced results. The use of peroxide gels and desensitizers (potassium nitrate and fluoride) reduce the risk of gum and tooth sensitivity. Before beginning any treatment, talk to a dentist and make sure you are a worthy candidate for teeth whitening services.
2. Dentist directed at-home customized bleaching
While some patients use professional services, many prefer to try bleaching teeth at home. Before at-home treatments can begin, your dentist will take an impression of your teeth and design a customized tray to hold the teeth whitening agent. Dentists typically administer a carbamide peroxide-based gel for at-home whitening. This gel requires longer treatment times, but patients experience less sensitivity from it. The exact fit of the custom tray typically produces better results than over-the-counter whitening trays or products. Patients must wear trays between two to ten hours per day for as long as 28 days. Take-home whitening kits are not as fast as in-office treatments and require diligent care for optimal results.
Over-the-counter whitening products
Teeth whitening products are available in most supermarkets and drugstores. Most over-the-counter whitening solutions contain smaller amounts of carbamide peroxide (10-20%). Some people are more sensitive to peroxide than others, so it's best to start with a product that contains around 15% peroxide. When it comes to over-the-counter teeth whitening products, there are several options:
Whitening toothpastes;

White Strips and Gels;

Standard trays.
These and other over-the-counter teeth whitening solutions can sometimes take longer than cosmetic dental options, but they can still help you whiten your teeth over time.
3. Whitening toothpastes
Any kind of toothpaste has mild abrasives and removes surface stains from teeth. Certain whitening toothpastes have polishing properties that produce even better results. Although they do not contain bleach, these toothpastes lighten teeth by one shade.
4. White strips and gels
Whitening strips and gels contain peroxide-based agents that remove stains from teeth. Gels are spread across the teeth with a small brush once or twice a day for 10-14 days. Results usually appear in several days and last four months. Whitening strips are soaked in a peroxide-based gel and laid on teeth. Make sure to follow the instructions carefully to avoid tooth and gum sensitivity.
5. Standard tray-based systems
Over-the-counter whitening trays are filled with peroxide-bleaching solutions. Trays are worn for varying amounts of time, ranging from several hours a day to every night for four weeks (or more). Custom trays produce better results quicker, but standard trays can lighten teeth with diligent application and time.
Which is the best teeth whitener for you?
More and more people are bleaching teeth and improving their smiles with different products and services. Before making any decisions on teeth whitening solutions, talk to your dentist to see if you are a good candidate. At Providence Dental in Las Vegas, we educate our patients and empower them to make the right decision. Call our office today at 702-852-2244 today to schedule a consultation.