Modern Advancements in Cosmetic Dentistry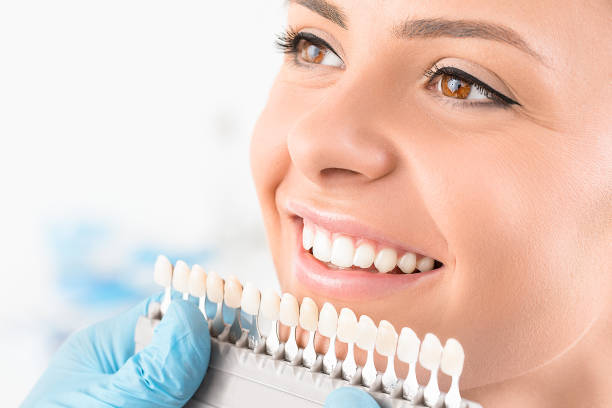 There have been so many advancements in dental instruments, products, technology, education and quality of care in recent years. Cosmetic dentistry especially has improved over time and has become one of the most popular types of dental care. Patients of all ages regularly use cosmetic dentistry products and services to protect their teeth and transform their smile. Are you looking for ways to improve your appearance? At Providence Dental, we offer a variety of cosmetic dental procedures that can help enhance your smile.
The most popular types of cosmetic dentistry
There are so many ways to enhance your smile and preserve your teeth. Some of the most popular types of cosmetic dentistry include:
Dental implants;

Porcelain veneers;

Teeth whitening treatments;

Invisalign;

Gum or teeth contouring;

Tooth bonding;

Digital smile design.
Many of these procedures have dramatically improved over time, to become some of the top trends in cosmetic dentistry.
Dental implants
Missing teeth is a relatively common issue that requires attention. If left untreated, surrounding teeth can loosen and shift in the mouth. The remaining space is more vulnerable to infection and disease. To avoid these issues, young people are using dental implants to replace missing or infected teeth. Implants are one of the most reliable durable tooth replacement options, and provide stability to the adjacent teeth. Although artificial, tooth implants look identical to natural teeth and last longer than most dentures. These tooth replacements also prevent deterioration of the jawbone.
Porcelain veneers
One of the notable advancements in veneer dentistry is the use of porcelain. Originally, dental veneers were made of a composite resin, but had to be replaced or repaired more often due to lower-quality materials. Porcelain was introduced as a suitable alternative, and has proven more durable than composite resin. These higher-quality veneers can be customized to match the shape, size and color of your natural teeth. Porcelain veneers look more natural than composite resin veneers and restore teeth with darker stains.
Teeth whitening treatments
Yellow or dark teeth are one of the more frequent oral issues for adults. As treatments have improved, teeth whitening products and services have become very popular. While many over-the-counter products lighten teeth by several shades, in-office procedures are noticeably more effective. At-home teeth whitening solutions contain less peroxide, while professional teeth whitening services use higher concentrations that provide more natural-looking results.
Invisalign
For years, metal braces were used to straighten crooked teeth. In the last 20 years, Invisalign clear braces have gained significant popularity as an alternative straightening method. These plastic aligners are removable, which allow patients to eat all types of foods and maintain better oral hygiene. Many patients prefer Invisalign to metal braces because they are simple, effective and practically undetectable.

Gum reshaping
Gum contouring is another trendy cosmetic dentistry procedure. It's one thing to have straight white teeth, but gum reshaping completes a beautiful smile. Before making a decision about gum reshaping or teeth contouring, schedule a consultation at Providence Dental and receive guidance from our dental experts.
Tooth bonding
Teeth can be restored in a variety of ways. One of the most affordable and versatile methods is tooth bonding. The procedure can be used for a variety of problems:
Decayed teeth;

Cavities;

Chipped or cracked teeth;

Fill spaces between teeth;

Lengthen or reshape teeth.
Cosmetic dentists apply a bonding resin material to the tooth. The resin is shaped and hardened with a special light or laser. Once dry, the dentist will trim and polish the tooth to match your smile. This procedure is brief (30-60 minutes) and less invasive than veneer dentistry or dental implants.
Digital smile design
In the last 20 years, there have been countless advancements in dental technology. One of the most significant developments is the digital smile design and preview. Before beginning treatment, dentists take scans and pictures of your teeth, gums and face and use a special dental software to create a 3D replica of the mouth. Together, the patient and dentist use the design software to reshape the replica into a beautiful smile. Once finalized, the product is sent to a fabrication system.
Ceramic materials
While most dentists still use metal-based materials, many have started offering ceramic products as well. Ceramic is more durable and looks more like natural teeth. Patients prefer ceramic because of its customization properties, appearance and safety. Certain metal-based products include small amounts of mercury. High levels of mercury have been linked to brain and kidney problems. While most metal-based products contain very low risk, some patients prefer optimal safety and choose ceramic materials.
Cosmetic dentistry for every patient
With so many advancements in modern dentistry, there are more cosmetic dental options than ever. If you're ready to take the next step in straightening your teeth or improving your smile, schedule your same-day appointment or call Providence Dental today at (702) 852-2244.